Title: In Another Life
Author: C.C. Hunter
Publisher: Wednesday Books
Publication Date: March 26, 2019
Rating: ⭐⭐⭐ 1/2
TW: Depression, mentions of suicide, child abuse, bullying, cheating, slut shaming
Get it: IndieBound | Book Depository | Barnes and Noble | Amazon | Kobo | iBooks
ARC provided by the publisher in exchange for an honest opinion. Thank you goes out to Wednesday Books for inviting me to be part of the In Another Life blog tour.
What would you do if you found out that your life was based on a lie? This is the question C.C. Hunter asks as she tackles identity and family in in her newest title In Another Life.
Chloe was three years when she became Chloe Holden, but her adoption didn't scar her, and she's had a great life. Now, fourteen years later, her loving parents' marriage has fallen apart and her mom moved them to Joyful, Texas. Starting twelfth grade as the new kid at school, everything Chloe loved about her life id gone. And feelings of déjà vu from her early childhood starts haunting her.

When Chloe meets Cash Colton she feels drawn to him, as though they're kindred spirits. Until Cash tells her the real reason he sought her out. Chloe looks exactly like the daughter his foster parents lost years ago, and he's determined to figure out the truth.

As Chloe and Cash delve into her adoption, the more things don't add up, and the more strange things start happening. Why is Chloe's adoption a secret that people would kill for?
It's been a while since the last time I read a YA suspense so I was pretty excited to start on this book. With an intriguing blurb, In Another Life was a promising read and I jumped in expecting a thriller of a ride.
And I got that, but I could have done with more.
Marketed as a suspense thriller, In Another Life offered an interesting though formulaic puzzle. You'll easily be able to put two and two together and figure out the mystery early on if you've read your own share of the genre before. I think it only took me about 20% of the book to suss out the whole plot of this story.
Predictability aside, I still enjoyed this book. In Another Life compensated in other areas. I like how it showed the mess and hurt a divorce brings a family, and the questions about identity it posed. It also didn't hurt that both Chloe and Cash were so easy to root for. They are kindred spirits, both with their own baggage and, as Chloe puts it, "holes in their hearts." Their romance, though it moved fast at whiplash speed at first, eventually grew on me.
Overall, In Another Life was a satisfying fast-paced read. I found the story engaging and enjoyable despite its flaws. However, I think this one would appeal more to YA contemporary readers rather than its intended audience.
I was lucky to have a chance to ask C.C. Hunter about her new book In Another Life. Read on to find out what inspired the story and how exactly a green-eyed mystery guy fit into Chloe's search for identity.
What's the story behind In Another Life? Where did you take inspiration from to write Chloe's story?
The story of being adopted is one that I was intrigued with when I was young. I am, and have always been, different from my family. Not so much in appearance, but in interests and outlook. My two brothers and parents are people who like to work with their hands, who seldom slow down. They play sports, do crafts, and build houses. Me, I'm a thinker. Being dyslexic, I wasn't a reader growing up, but I was writing books in my head by the time I was eleven.  Because of those differences in myself and my family, several of my stories included discovering that I was adopted. Every book I write has a little of the theme, Who am I? or Who am I now?  I love identity crisis books.  Also, my parents went through a bitter divorce when I was sixteen.  That pain Chloe felt was part of my teenage years.
How do you think the relationship between Cash and Chloe affect her search for the truth about her origins?
I like this question.  I think the relationship affects the search in many ways.  1.  There are times that falling in love became so consuming that I think the search became less consuming.  I wanted to show how great falling in love feels and how the wonderment of it can help soothe the bad things that come our way.  2. While their relationship brought them close. I wanted to showcase their different past experiences and how it affected how they each thought the search should proceed.  Cash felt more loyalty to the Fullers, and naturally, Chloe felt more toward the mom and dad who raised her.  3. I also wanted show that while the bond Chloe and Cash formed was solid, it was tested because of their different backgrounds.  Cash was willing to steal the information from the adoption agency, Chloe wanted no part of it.
I ask each author I interview to do this (so I hope you don't find it weird) but can you summarize In Another Life using 3-5 emojis?
I would say the emojis would be, chew on your lip suspenseful, love, and either happiness or family.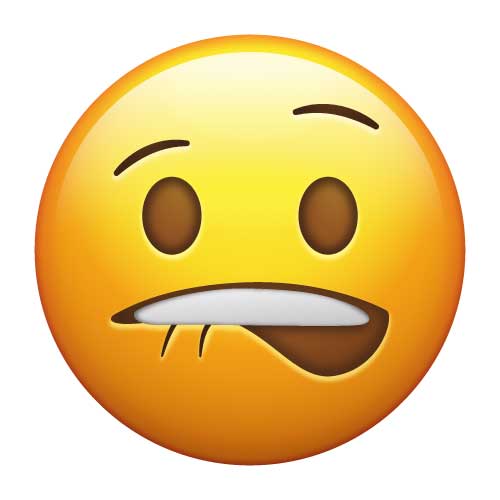 C.C. HUNTER is a pseudonym for award-winning romance author Christie Craig. She lives in Tomball, Texas where she's at work on her next novel.
Christie's books include The Mortician's Daughter series, Shadow Fall novels and This Heart of Mine.